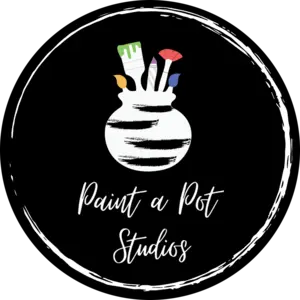 Art and Painting Classes for Adults
Adult Art Workshops and Classes
Paint a Pot is located right opposite the iconic Bunjil Place in Narre Warren. Being the art hub of the south east, adults love the large range of art classes we have on offer!
From team building corporate events to cheeky hens nights and everything in between, we have your event sorted!
All our workshops and classes take approximately 2 hours giving you plenty of time for chit chat!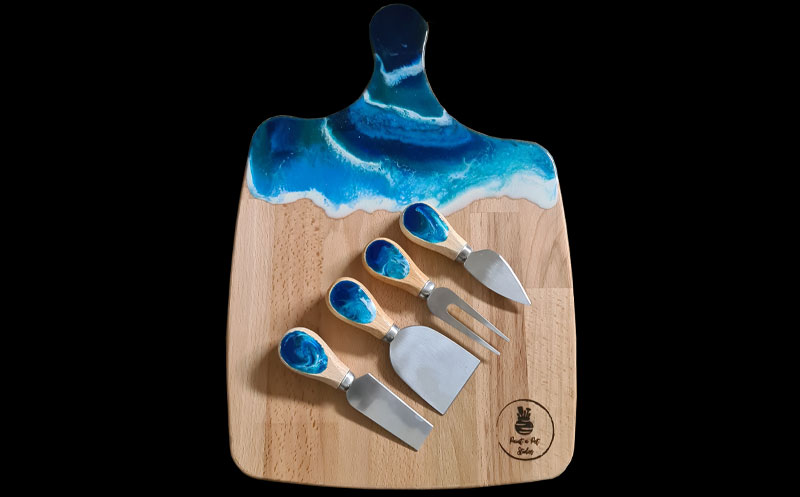 Resin Cheeseboard
Our most popular class is resin art on homewares. Our cheeseboard & coasters/knives classes help you to tie in your home's colour schemes by matching a set yourself or creating something that really pops on your home. These pieces are a great gift and perfect to bring out for your guests on special occasions!
Resin Wall Art
Resin art has become increasingly popular over the last few years. Our Resin Wall Art class allows you to create your very own masterpiece on a 60cm diameter board. Using a large range of colours and techniques utilised in this class, you can create something amazing that will perfectly go with your home décor!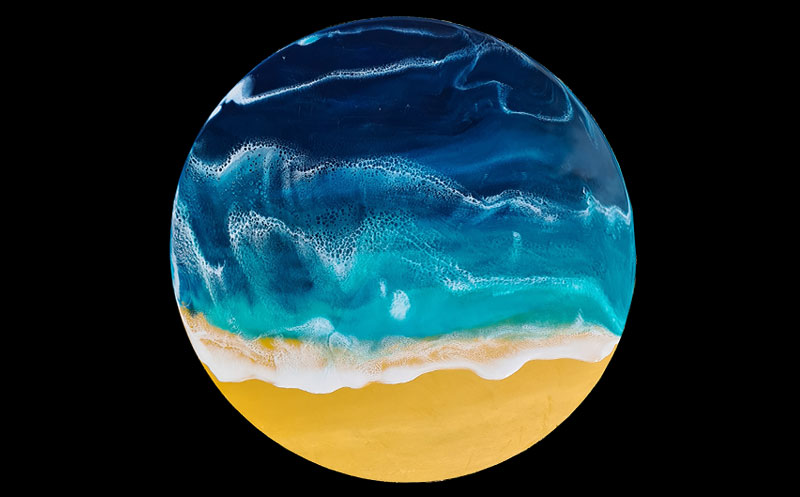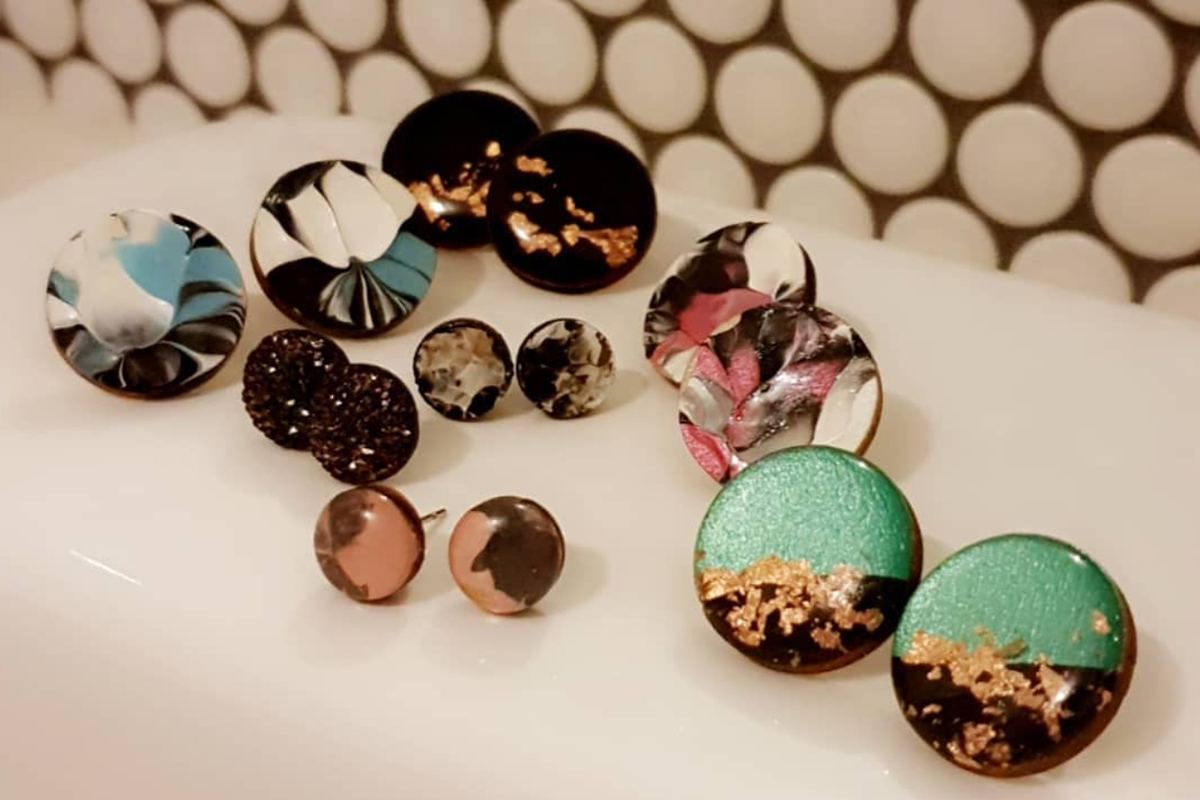 Resin Jewellery
Art doesn't always have to be on large pieces. In our Resin Jewellery classes, masterpieces are created on small discs with resin applied to seal the final artwork. One of our most popular classes, we love seeing various personalities come through on these tiny masterpieces. We put the backing on the studs so you can start wearing them at work or social gatherings. They are definitely a conversation starter! This class has cheese and wine included!!
Acrylic Pouring
Who doesn't love watching paint flow? Acrylic Pouring is an extremely therapeutic form of creating art. From the dirty to clean to dutch to swirl to swipe, there are so many combinations to this type of artwork. In this class you create an acrylic pour on a homeware and coasters. Each class is unique in its offering. Our most popular being a tray table and canvas combination! This class has cheese and wine included!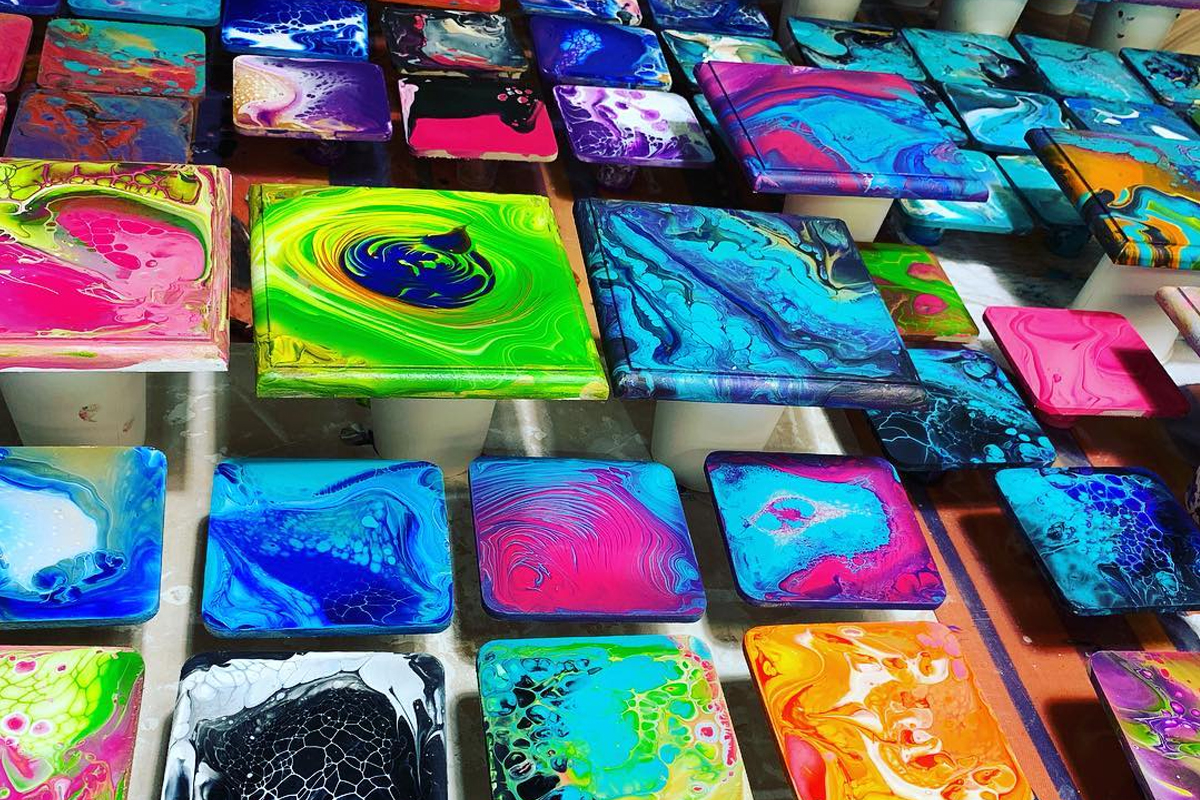 Sip & Paint
Many adults who visit our studio admit that they are not artistic and that they could never paint a picture! Well they are mistaken! Our Sip & Paint classes are all fun and no stress. Our instructor ensures the paintings are catered to all abilities and the social aspect is undeniable! Sip away on some wine on us, paint and chat to the person next to you. It's a great way to meet people or catch up with your bestie!
Alcohol Inks Wall Art
The newest trend in art, alcohol inks on aluminium boards are spectacular. This technique requires some practise. Our instructor allows you plenty to time to play and observe how the ink flows and reacts to various colours on special gloss paper before you create your very own piece on our aluminium boards. Have a play, stop to enjoy some cheese and wine and then get your art on!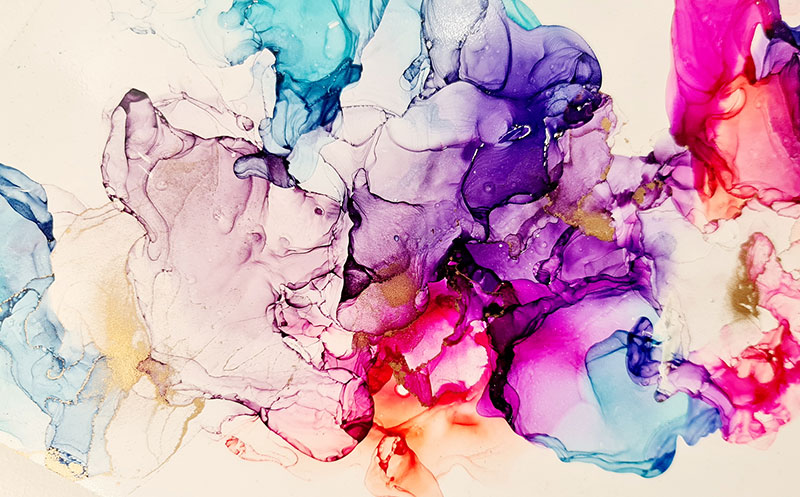 Visit
4 / 1 Vesper Drive
Narre Warren VIC 3805