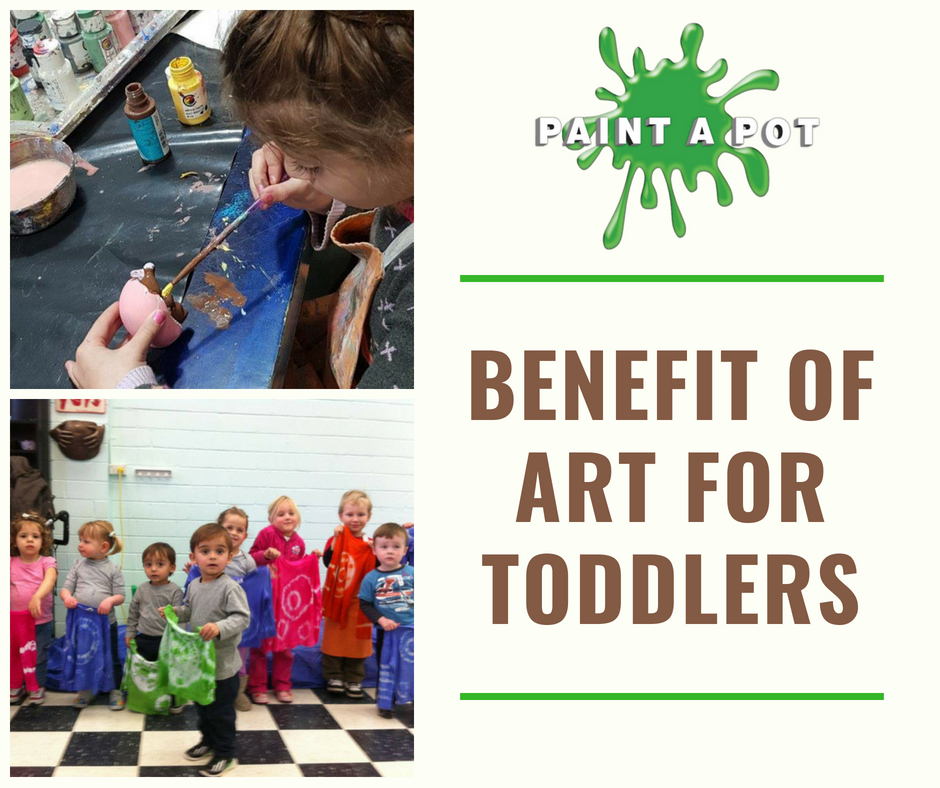 The Benefit of Art for Toddlers
One of the best things about running a creative studio is seeing the benefit of art for toddlers.
While the bigger kids are busy at school, the younger ones often need something to keep them occupied. An added bonus is the undeniable benefit of art for toddlers and pre-schoolers.
The toddler years are so pivotal when it comes to development. Their minds are still being moulded, brains are being built and skills are growing.
So when we talk about the benefit of art for toddlers, what benefits are we actually talking about?
Fine Motor Skills
Developing fine motor skills is imperative in these formative years. When children head off to kinder and school, they need good fine motor skills to hold pencils and use scissors. Art activities in the early years help to develop these skills – using paint brushes and holding small ceramic pieces while they paint can go a long way to encouraging good fine motor skills.
Focus & Goal-Oriented Activities
We don't need to tell parents of toddlers how fickle their focus can be. One minute they are intent on an activity… the next they are looking for something else to do. An enjoyable, dedicated activity that encourages a youngster to see it through to completion, with a finished product at the end, is a wonderful benefit of art for toddlers.
Hand-Eye Coordination
Just like fine motor skills, hand-eye coordination forms during the preschool years. Holding an item in one hand and painting it with the other is great for the development of their hand-eye coordination.
Creativity & Communication
This benefit of art for toddlers goes without saying. While they might not have all the words to communicate or express themselves, painting and art can give them a vehicle for this creative expression. Kids parties at Paint a Pot also help to foster good communication skills, as young ones can communicate as they create – an awesome combination!
Patience
Wouldn't all parents love it if toddlers had more patience? Patience is a learned skill. It develops when they are encouraged to sit for longer periods of time than usually, and engage in activities without looking for the next one.
Soft Play for Small Bodies
When toddlers play, they can be a bit rough and tumble – they can often surprise themselves by pushing their bodies to the limit. As a parent, looking for some time out, a soft play centre is a dream come true… especially if coffee comes with that deal!
Paint a Pot ticks all the boxes for toddler development, and is the perfect solution to those crazy days when a structured creative activity is needed.
Open 7 days a week, we cater to all ages and have a vast selection of ceramic pieces for kids of all ages to choose from. If you are also looking for a great kids party venue in Narre Warren, then you've come to the right place!
Call us on 8794 9997 for more information, or follow us on Facebook and Instagram for all the Paint a Pot news.