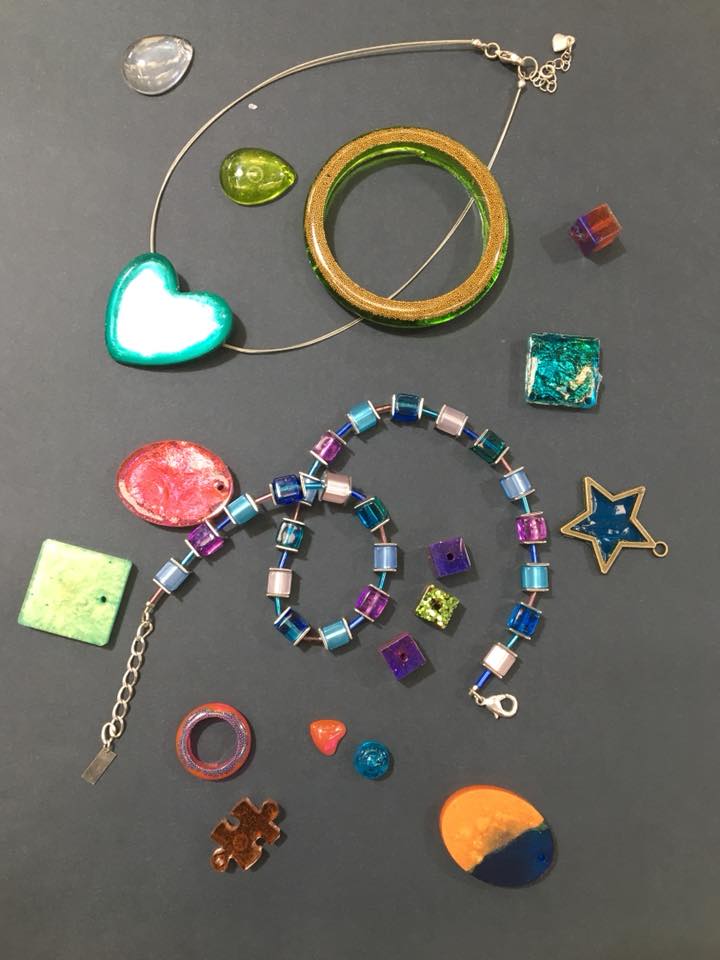 If you've never heard of resin jewellery classes, then you are in for a treat!
People have asked, and we've delivered. On July 19, the Paint a Pot team will hold the first of its resin jewellery classes. We know that it will be the first of many to come.
Let your imagination run wild and create some gorgeous and unique pieces of wearable art. Our resin jewellery classes will give you the opportunity to create jewellery that reflects your personality.
Resin is a highly versatile medium, making it ideal for creating one-of-a-kind jewellery pieces. In our resin jewellery classes, we take you through the process of mixing resin, and then creating stunning effects with dyes and objects. Just check out some of the great examples we have pictured here!
As you can see, resin can be formed into just about any shape, colour and style. Once you turn these unique creations into jewellery, they become a lovely piece of art that you can wear, or share with those around you.
The evening doesn't just stop at art. We know you'll have a fun night, with cheese and wine also on the menu!
At Paint a Pot, we love helping people explore their artistic sides, and our resin jewellery classes are just another great night to add to the mix. If you are interested in joining us for this great inaugural workshop, then here are the details:
Date: Thursday, 19 July
Time: 7:00pm
Location: Paint a Pot, 4/1 Vesper Drive, Narre Warren
Cost: $75 (includes materials, wine and cheese!)
This class is likely to fill up quickly, so bookings are essential. For more information about our resin jewellery classes, as well as the other workshops we offer, contact Paint a Pot via our website, and be sure to like us on Facebook for all the latest news and events.