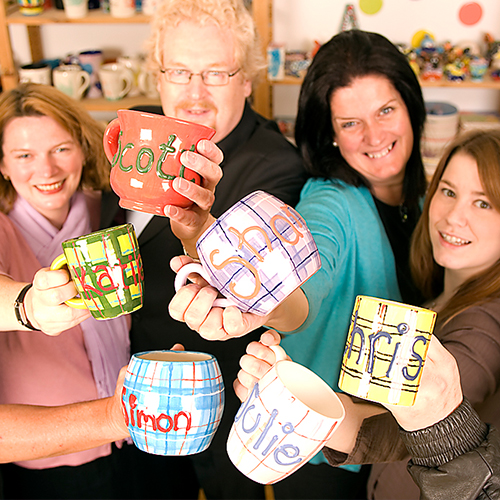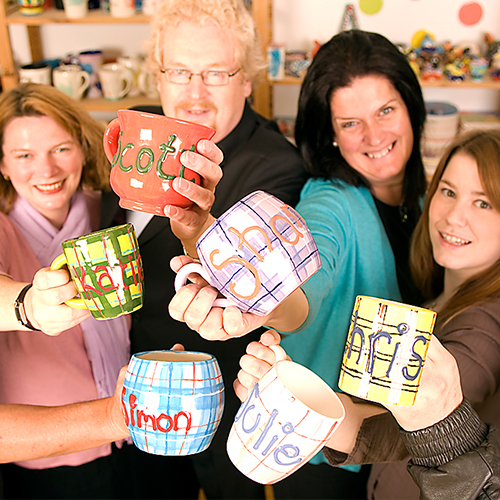 In recent years, team building activities have become a big part of the cultures in many workplaces, sporting clubs and social groups.
It makes sense to take time out to get to know your colleagues or teammates outside familiar circles. In a world where work-life balance can get skewed, or competition and pressure build up, team building activities can help bridge the gap between hard work and fun, while creating a sense of camaraderie and teamwork.
With end of financial year and a chilly winter upon us, it's a fantastic time to plan an event that will bring together the vital cogs of your organisation.
We offer a number of creative workshops, complete with refreshments, and everyone gets to keep their handiwork. What better way to finish a great activity than with a piece of artwork that each participant can take home with them?
So what sort of team building activities can you expect at Paint a Pot?
These fantastic workshops have been our most popular classes since we opened our doors. During these classes you receive full instruction on how to work with resin, and create a stunning piece of art that can be displayed on walls or made into a table top.
Glass Fusion Jewellery Classes
For something a little different, our glass fusion jewellery classes are a simple, yet fun way to bond with teammates. We teach you the process of joining pieces of coloured glass together by melting the glass at high heat. The results are beautiful.
This workshop is perfect for a group of animal lovers. You supply the picture and we draw it for you before the class – ready for you to paint. Perfect for teams where members have a wide range of artistic experience.
The new kid on the Paint a Pot block, the first resin jewellery class is being held in July. Resin is a fascinating medium that allows you to form it into many shapes, and mix with colours and objects to create a truly unique jewellery piece.
With so many different workshops on offer, you're sure to find great options for your team building activities at Paint a Pot. If you'd like to find out more about our workshops or make a booking, contact us on (03) 8794 9997 or info@paintapot.com.au .