Resin Art at Paint a Pot
We are the largest resin teaching studio in Australia.
Our weekly classes teach you how resin works and how to colour and manipulate it to make beautiful and unique works of art.
Due to popularity and volume we can offer Resin Art classes for only $60. At each lesson we give a full demonstration of the process  then you are free to create a large 600×600 piece of your own with full help and guidance throughout.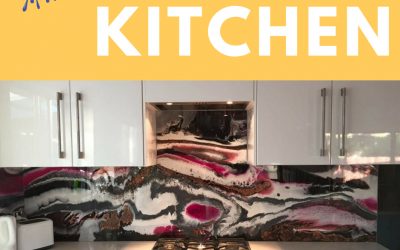 Resin Art in the Kitchen Have you seen the brilliance of resin art in the kitchen? It is a unique way to bring vibrant colour into your home. Our resin workshops are our most popular classes, and the application of resin is as impressive as it is varied....
read more