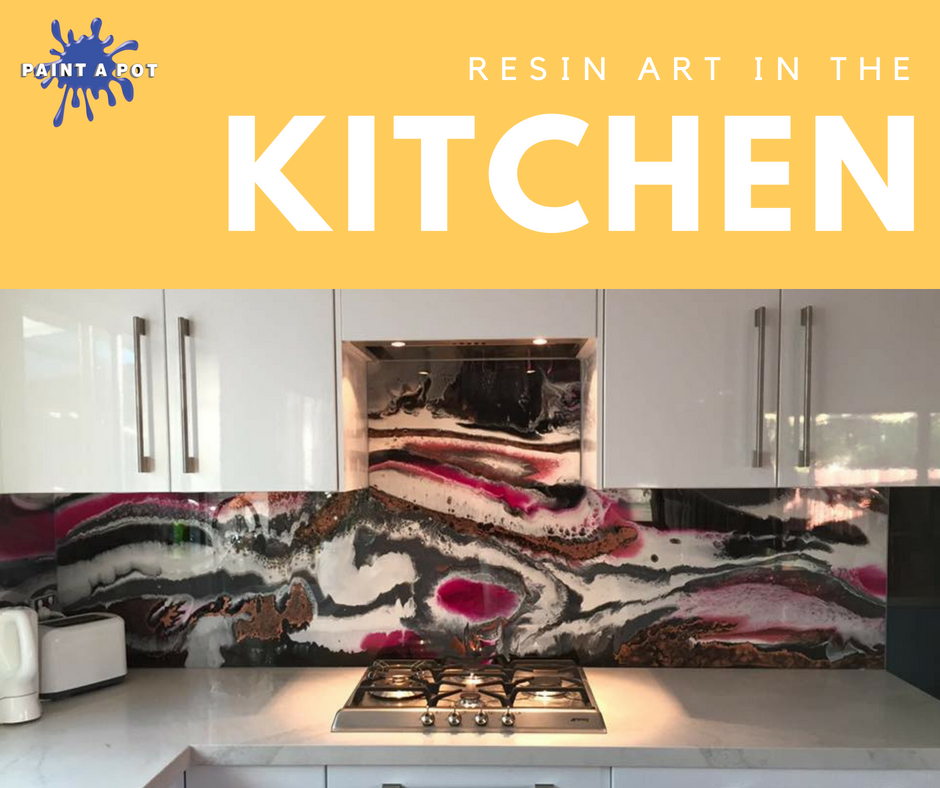 Resin Art in the Kitchen
Have you seen the brilliance of resin art in the kitchen? It is a unique way to bring vibrant colour into your home.
Our resin workshops are our most popular classes, and the application of resin is as impressive as it is varied. This week we look at resin art in the kitchen.
Resin art in the kitchen is both practical and beautiful. You can create thoughtful and personalised gifts, or a big feature piece that makes the hub of your home your instant art gallery!
We've got some fantastic examples here to help inspire you when it comes to integrating resin art into your kitchen space.
Cheese Boards
The ideal gift for any cheese connoisseur or home chef! Grab one of our DIY resin kits, and you can create a personalised masterpiece that can be used every day.
Splashbacks
Resin splashbacks are not a small undertaking, but the impact is greater than you could ever imagine. If you love resin, and would like to feature resin art in the kitchen, a bold statement piece such as a resin splashback is perfect.
Utensils Holder
Add a bit of creative colour to your benchtop with a utensils holder brightened up with resin. Resin art doesn't have to be big and bold – subtle pops of colour look great in any kitchen design.
If you love the look of resin art in the kitchen, you can pick up one of our DIY resin art kits in store or attend one of our workshops with friends or colleagues.
Are you looking for other art workshops? At Paint a Pot, we also have art classes such as animal paining, glass fusion and technical pouring workshops, great for anyone who wants to explore a few different art techniques and attend regular classes.
Don't forget we have a technical pouring class on September 13th at 7pm for only $75.
Contact us today for more information, or head over to our Facebook page to keep in touch.