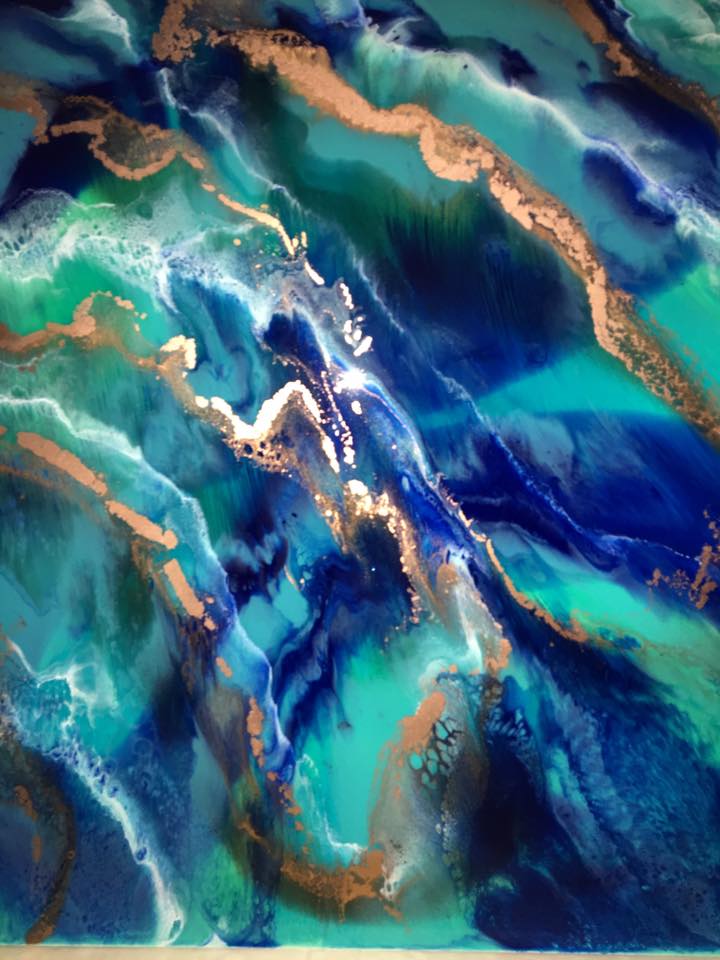 Resin Art Classes at Paint a Pot
At Paint a Pot, our resin art classes continue to be one of our most popular events.
If you haven't seen resin art before, you are in for an absolute treat!  At our resin art classes, you get to have fun while learning how to create beautiful, decorative pieces for your home.
During our resin art classes, we teach you the process, and how to work with the resin and colour to create unique artwork that you will proudly put on display.
The classes are a perfect opportunity to do something different and exciting with friends – or you can bring a group to celebrate a special occasion.  We are no strangers to birthdays, Christmas parties, work functions or hen's nights – and everyone gets to take home something special!
There are no artistic prerequisites for our resin art classes or any other classes at Paint a Pot.  The only thing we ask is that you bring your imagination and a fun spirit. We'll help you do the rest.
Our classes run on regular evenings during the week.  All participants get to choose from a round or square piece to decorate.
With a vast array of colours to choose from and full instruction in resin art techniques, everyone who has attended our resin art classes loves the result – they are amazed at how easy it is to create stunning artwork that matches their home décor.
The classes are $100, which includes all materials and run on regular evenings from 7 pm.
At Paint a Pot, we pride ourselves on having built an environment dedicated to art for people of all ages, from the very young to the young at heart.
Located at 4/1 Vesper Drive in Narre Warren, Paint a Pot is open from 9:30 am-5:00 pm, 7 days a week, and some evenings for scheduled adult classes such as our resin art classes.
Be sure to check out some of the results from our classes on Facebook and Instagram, and contact us for information or group bookings.