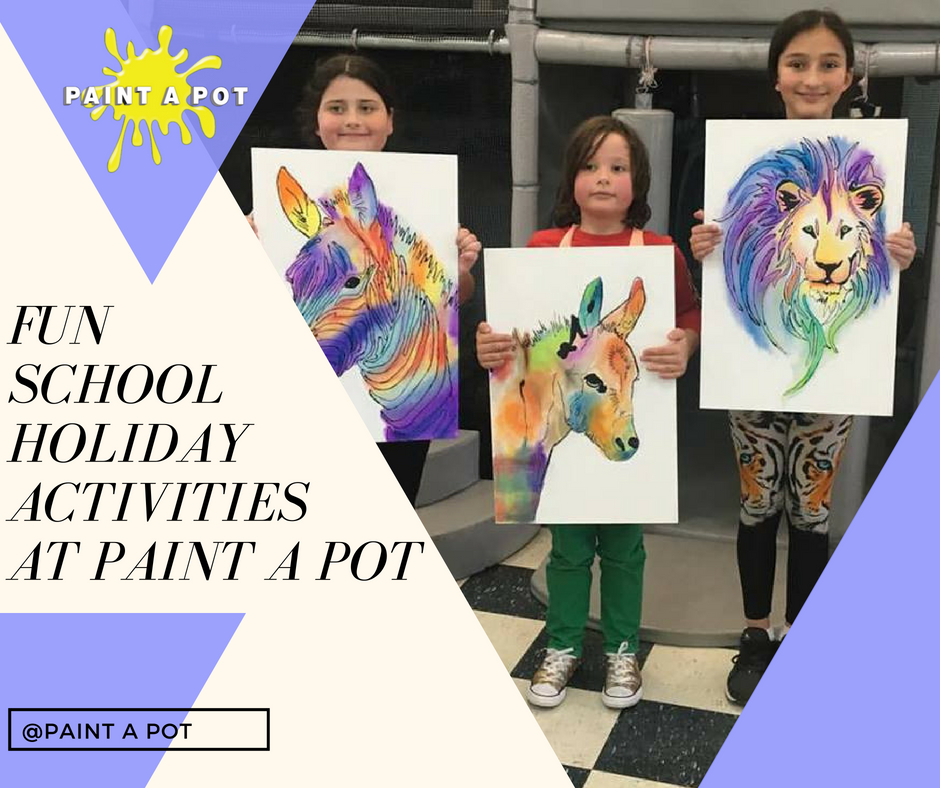 Fun School Holiday Activities at Paint a Pot
They're nearly here! It feels like the kids just went back to school, and suddenly you're looking for school holiday activities again!
Now that the next round of school holidays is looming, we know you'll be looking for some exciting, sanity-saving school holiday activities to keep the hordes happy.
Spring holidays can be a mystery bag when it comes to weather. One minute the sun is shining, and the next you are housebound, looking out your window at a Melbourne downpour. This is where reliable, spur-of-the-moment school holiday activities step in to save the day.
You need something that will tick a few boxes – creative fun, physical play, connection with others, and something to fill hungry tummies. If you can find a coffee to enjoy for yourself, all the better!
Great school holiday activities meet a few of the criteria – at Paint a Pot, we check all of the boxes.
You can be spontaneous and head into our paint and play centre on a whim. With no bookings required, we are open 7 days a week from 9:30am – 5:00pm. We have a huge selection of ceramic pieces to choose from, with something for everyone.
Once your little bundles of energy have created their masterpieces, you can let them have a run on our soft play centre while you take time out with a cuppa!
So, get the school buddies together and head into Paint a Pot for some inspiring school holiday activities.
For those who need ideas for unique kids party places, have a chat to us about our kids parties. We have a number of party packages to suit every family.
If you'd like more information about the activities we offer, including kids art classes and workshops, contact us on 8794 9997, or head over to Facebook and like our page for all the current Paint a Pot news.