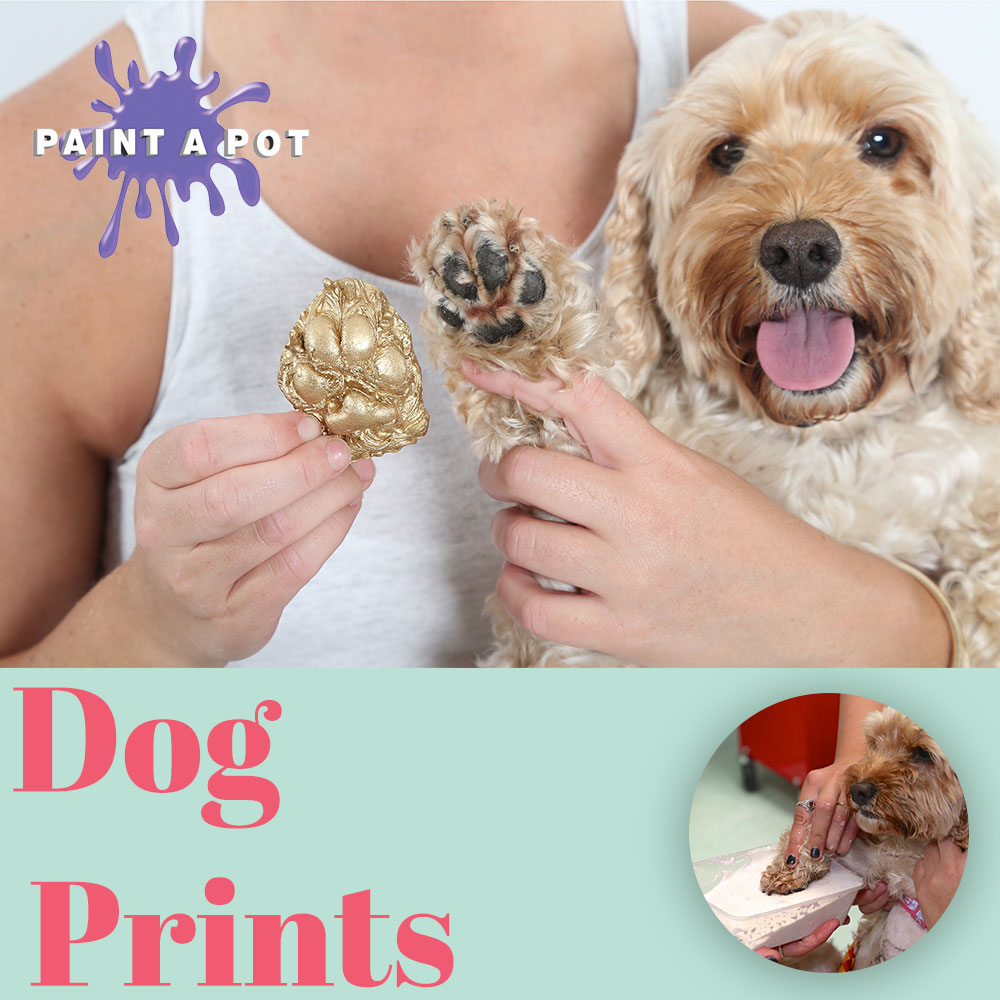 At Paint a Pot, we love dogs – so one of our favourite activities is creating dog prints as keepsakes.
What are dog prints, I hear you ask? We also call them memory casts, and think they are the best way to immortalise the most loved paw in your life!
It is obvious that Melbourne is a dog-loving city, with over half a million pooches registered. They are not just pets – for most people they are a beloved member of the family.
Having a lasting memento of our special family member is a true gift. Parents treasure items that children used as babies, and pictures they drew in kinder. It can be hard to hold onto old dog leads and worn beds. So what is the answer? Dog prints!
Plaster is the perfect medium for capturing memories of your fur-babies. Dog prints can be small keepsakes that sit on your desk at work or are kept in a pouch in your handbag. They can be framed and wall-mounted, or embedded into a plaster item. You can even turn them into sculptures. There are many possibilities when it comes to displaying your pooch's paw.
Once you've created the memory cast of your dog's paw pads, it can be painted in any style you like. Then, when it is ready, you get to take the piece home to cherish, or share with a loved one as a thoughtful and personalised gift.
We've had some families create a full memory cast collection, including children, dog prints and parents. What a fun way to celebrate your tribe!
Paint a Pot is open 7 days a week between 9:30am-5:00pm for paint and play sessions, with parties, classes and workshops by appointment.
For more information about our memory cast or other workshops, as well as our paint and play centre, contact us at Paint a Pot, or follow us on Facebook for current news.